Connect, Empower, Thrive, and Enjoy.
The Wednesday Morning Workout Series is 2-3, 5:30 a.m. classes per month that will offer FUN, EFFECTIVE, CHALLENGING HIIT-format workouts for body and mind!

No need to pre-register (you can just RSVP on Facebook!), just come in, pay $10 bucks cash at the door, and be on your way an hour later, wrung out, refreshed, renewed, and ready to face the day!

UPCOMING WMWS Classes:

12/20 - Winter Solstice Workout
12/27 - Mid-Holiday Shakeout
1/17 - Winter Wonderland
1/31 - Resolution Check-In

Powered by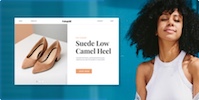 Create your own unique website with customizable templates.