Thanks for Registering!
Thanks for joining us as a monthly member! Please read the following and feel free to print it out for your records.
The method of payment for the monthly membership is through an automatic billing system.
If you change your debit/credit card, or have an updated expiration date, you must contact Emily Nielsen directly at bffidaho@gmail.com. Funds that are denied for any reason will be subject to a $10 fee. Please see below for our monthly hold and 30 day cancellation policies.
Your Unlimited Monthly Membership entitles you to unlimited access to any of our Regular Classes at the studio (anything with an *asterisk beside the name). As more classes are added to the schedule, they will be included in your membership. Your monthly fee will never go up!
Holds:
You may place your membership on hold for reasons such as: pregnancy leave, long extended vacations, injuries, etc. All holds can be for a period of no less than 30 days and no longer than 4 months each year, not to exceed two different hold periods per year. Holds will start and end during our regular billing cycle of the first and last day of the month. You must notify Emily Nielsen directly at bffidaho@gmail.com prior to the 1st of the month you wish to start your hold. Any requests received after the 1st of the month will not go into effect until the following month.
A $10 monthly fee will be charged to your account for the duration of the hold period
. If the hold period extends for more than 4 months, or if you have cancelled your membership and you wish to rejoin, the $50 joining fee will apply.
Cancellation:
You may cancel your membership at any time by giving a
30 day written notice
. Please contact Emily to obtain the Cancellation Form. Cancellations will go into effect at the
first of each month
; we will not pro-rate for partial months. So, if your notice is received on July 10th, the cancelation will not take effect until September 1st. Please contact Emily Nielsen directly at bffidaho@gmail.com. If you wish to rejoin after canceling your membership, the $75 joining fee will apply.
Powered by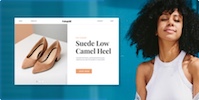 Create your own unique website with customizable templates.