FitFueled is Balance's premier, ALL-NEW 6 week online program.

What is FitFueled?

It's back on track, ramping-up goodness! The FitFueled program is an approachable online group session to help you commit to smart and realistic choices in your diet and exercise routines - from wherever you are.

Why wait until the new year to dedicate your time and energy to your BEST SELF?! FitFueled is a realistic way to make lifelong healthy eating habits and learn to LOVE physical exercise!

Weekly assignments, clean eating education, exclusive home workouts, and more are included.

Gimmick-free!! This is NOT a cleanse, a detox, or a promotion of ANY products or supplements! FitFueled is simply a surefire way to get you onboard with healthy and productive habits that will motivate you to lead your healthiest life!

Open to men and women of all ages and abilities.

FitFueled is a 6-week program that can be done from ANYWHERE.


"Motivation is what gets you started. Habit is what keeps you going." - Jim Rohn
FitFueled includes:
- A secret online group with daily motivational checkins, bi-weekly assignments, and inspiration!
- A committed and inspirational group of cohorts who are just as ready as you are to ramp up their super healthy habits!
- Direct access to Emily for questions, concerns, and motivation!
- APPROACHABLE and realistic tips and tricks to clean up your kitchen, shopping list, and meal menus! PLUS how to make great choices when eating out!
- Exclusive, full-body workouts that are effective and less than 45 minutes long – that can be done in the comfort of your own home, with very little equipment, and at your own schedule!!
- A chance to LOVE to work out and MOVE your body!
- 6 weeks to FEEL in charge, ready for anything, and appreciative of the remarkable machine that is your body!
ONLY $55 for the 6 week program!
​Join TODAY; space is limited!
Powered by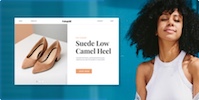 Create your own unique website with customizable templates.