Connect, Empower, Thrive, and Enjoy.
These classes are included with the Sessions membership OR Class Pass option. See the Pricing & Packages page for more information.
---
TABATA BLAST +PLUS

30-minutes of high intensity Tabata workouts give you some serious bang for your buck! Followed up with some seriously effective strength training, this program is a BIG plus!
Instructor: Emily

MONDAYS at 5:30 a.m.
---
EMPOW/HER

Part group therapy, part sweaty HIIT-format workout with a weekly focus, this special group class will get you working toward your goals while inspiring and being inspired.
Instructor: Emily

WEDNESDAYS at 5:30 a.m.
---
SHOP CLASS
This one is for the guys.
Head out back to the shop-turned-studio for Shop Class - your chance to get ripped in an environment that is meathead-free.
Learn proper lifting form, challenge yourself with drills and speed work, and find your peak performance using a variety of heavy weights, machines, and bodyweight exercises.
Instructor: EmilyTUESDAYS at 5:45 A.m.


---
SUSPENSION TRAINING
With Suspension Training, you use your body weight to perform a variety of exercises, enabling you to get a full-body workout. Improve balance, coordination, and core strength!
Instructor: EmilyTUESDAYS at 6:45 p.m.


---
WIDE AWAKE!

A workout for body & soul! This fresh, new class offering combines an effective, calorie-burning workout with gentle, deliberate stretching and time dedicated to joyful meditation. Part sweat-your-face-off, part gentle Sunrise Yoga, it's a class you won't want to miss -- a wonderful excuse to wake up at 5:00 a.m.!
Instructor: Emily

FRIDAYS at 5:30 a.m.
---
HIIT

HIIT it Hard with us! Classes vary from circuits to rounds to partners classes to fun & games. You never know what you're going to get!!
Instructor: Emily, Rachel

WEDNESDAYS at 5:30 a.m., THURSDAYS at 6:45 p.m.




---
OPEN STUDIO
Your home gym, away from home!
Open Studio is YOUR space to get YOUR workout in, using our professional equipment and space! NO instructor, but workouts are provided (or bring your own!)

​
Equipment available
:
Dumbbells: 3 to 50 lbs
BOSU
Steps
Resistance Bands
Suspension Trainers (TRX)
Medicine Balls
Sponge Balls
Mats
Agility Ladder
Swiss Balls
Kettle Bells
Treadmill
Row Machine
Battle Ropes
Barbell
... and more!

THURSDAYS at 5:30 a.m., SATURDAYS + SUNDAYS 8:00 a.m. - Noon
Powered by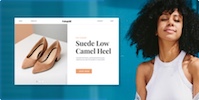 Create your own unique website with customizable templates.